Istallazione smartlocks e configurazione API
Homelink Toscana | Istallazione Smartlocks e config. API
L'automazione e l'intelligenza artificiale determineranno le scelte delle strategie di marketing, risorse umane, finanziarie e operative delle aziende future.
Carlotta C.
Group Sales Manager – Homelink Toscana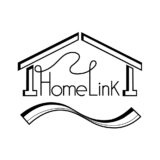 Specialmente per le piccole aziende ridurre i costi fissi e quelli del lavoro è fondamentale.
Questo case-study esamina l'operatività della Homelink Firenze, i suoi obiettivi aziendali e le strategie che abbiamo sviluppato per raggiungerli.
Requisiti
La nostra soluzione
La comunicazione tra le smartlocks e il channel manager a volte causava problemi di connessione e decodificava dei segnali imprecisi.
Abbiamo implementato gli hardware di apertura con sensori intelligenti ed abbiamo controllato e corretto alcuni errori di connessione API che bloccavano il corretto funzionamento delle smartlocks.
Il proprietario degli appartamenti doveva resettare le passwords delle smartlocks manualmente al termine di ogni prenotazione.
Abbiamo sviluppato delle interfacce web dove il proprietario può adesso monitorare, controllare e configurare tutte le smartlocks dei suoi appartamenti in modalità wireless comodamente da casa o ovunque si trovi.
Sarebbe stato utile per l'azienda installare anche un apri-porta elettronico per i portoni dei condomini.
Abbiamo istallato un hardware aggiuntivo ai citofoni degli appartamenti e abbiamo integrato un software di apertura porta elettronico tramite telefono alle sopra descritte interfacce. Ora è possibile gestire l'intero software da telefono, Ipad oppure desktop.
Dopo l'istallazione ed il collaudo dei dispositivi, Homelink Toscana ha riscontrato una diminuzione dei costi di lavoro del 30%. Questo ha permesso all'azienda di aumentare il fatturato netto e la velocizzare la Sua espansione sul mercato Fiorentino e Senese.
Testimonials
Tecnologia virtuale in un sistema informatico raffinato


Lavorare con @Rox Lab è come avere un membro della famiglia che sa aggiustare tutto.


Amazing company with amazing people. I've been working for them for 6 months and its really outstanding to see such professionalism and dedication at work.


Lavoro nel settore IT da più di 20 anni e ho collaborato con più di 35 aziende per la mia compagnia. Devo dire che @Rox è la più performante.


Antonio Rosselli
Marketing
Ho scoperto @Rox Lab su internet mentre cercavo un fornitore di servizi IT adatto. Dev' essere stato il destino, sono davvero perfetti.
Roberta Silvestri
Web designer
Ci sono migliaia di compagnie IT in Italia. Nessuna è come @Rox Lab. La loro reputazione e popolarità è semplicemente evidente.

All'inizio il loro stile mi piaceva, dopo averli scelti come consulenti IT per la nostra azienda hanno migliorato le nostre vendite online, fornito reports sull'andamento e supportato anche in ore notturne per emergenze in struttura.  C'è veramente poco da aggiungere, semplicemente fantastici. GRAZIE!
IT service is not an easy path to follow. But these guys can make it to the top with premium services and dedicated customer support.